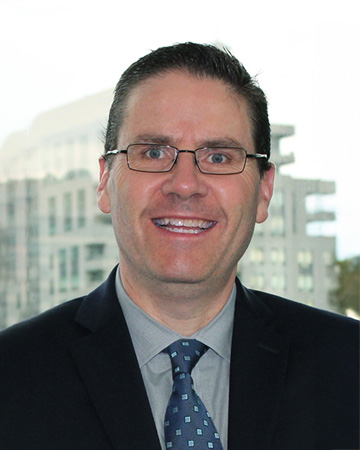 Rob Dobbins
Senior Director Compliance, Assurant Canada
Rob joined Assurant in January 2017 as Senior Director, Compliance. He supports the business with key oversight responsibilities including: regulatory awareness and advisory services, management of regulatory compliance risk, and regulatory policies, procedures and training development. In March 2017, Rob became Chief Compliance Officer, Chief Anti-Money Laundering Officer and Privacy Officer of American Bankers Insurance Company of Florida and American Bankers Life Assurance Company of Florida. Rob is also a member of the Executive Operations Committee of the Canadian Association of Financial Institutions in Insurance.

Prior to joining Assurant, Rob was the Director, Investment Management Compliance at AGF Investments Inc. and the Assistant Vice-President, Compliance and Risk Management at Invesco Trimark Investments respectively. During his 20+ year career he also held various business management roles at Fidelity Investments spanning policy and communications, customer relations, transfer agent operations, trust accounting and limited partnership operations.

Rob obtained his Bachelor of Commerce from McMaster University. He subsequently obtained a professional designation as a Chartered Accountant and is a Member of the Chartered Professional Accountants Canada and the Chartered Professional Accountants Ontario. Rob is married with three children and resides with his family in the Greater Toronto Area.