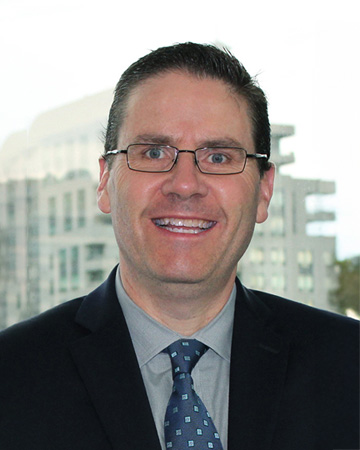 Rob Dobbins
Directeur principal, Conformité, Assurant Canada
Rob s'est joint à Assurant en janvier 2017 à titre de directeur principal, Conformité. Il soutient l'entreprise en assumant des responsabilités clés en matière de surveillance, notamment : la sensibilisation à la réglementation, les services consultatifs en matière de réglementation, la gestion du risque de conformité à la réglementation, ainsi que l'élaboration de politiques, de procédures et de formation en matière de réglementation. En mars 2017, Rob est devenu chef de la conformité, chef de la lutte contre le blanchiment d'argent et agent de la protection des renseignements personnels de American Bankers Insurance Company of Florida et de American Bankers Life Insurance Company of Florida. Rob est également membre du Comité de direction des opérations de l'Association canadienne des institutions financières en assurance.

Avant de se joindre à Assurant, Rob a été respectivement directeur, Conformité de la gestion des placements chez AGF Investments Inc. et vice-président adjoint, Conformité et gestion des risques chez Invesco Trimark Investments. Au cours de sa carrière de plus de 20 ans, il a également occupé divers postes de gestion des affaires chez Fidelity Investments, couvrant les politiques et les communications, les relations avec les clients, les opérations d'agent de transfert, la comptabilité de la fiducie et les activités de partenariat limité.

Rob a obtenu son baccalauréat en commerce de l'Université McMaster. Il a ensuite obtenu un titre professionnel en tant que comptable agréé et est membre des Comptables professionnels agréés Canada et des Comptables professionnels agréés Ontario. Rob est marié, a trois enfants, et vit avec sa famille dans la région du Grand Toronto.