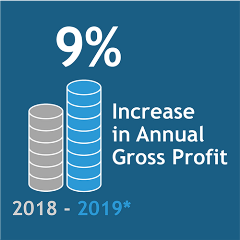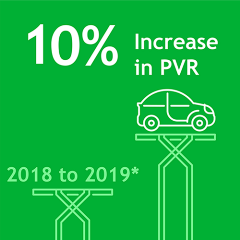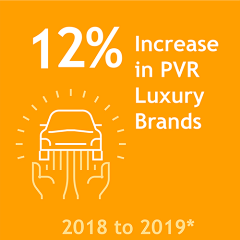 *2019 YTD – October 2019, one dealer's example only.
The Dealer's Challenge
Offering the right F&I product can be a real game changer for a car dealer and its customers.
That's what one East Coast dealer group discovered when they began offering Assurant's Mechanic 2.0 vehicle service contract. Most VSCs have limited options, which makes it harder to tailor the product to specific customers. And when options are limited, revenue potential is limited, too.
Assurant Resource Automotive's Mechanic 2.0 VSC is different. Increased eligibility, mileage and deductible options mean this best-in-class product can be customized to more than 250 configurations.
Assurant's Solution
More flexibility created more opportunities for this dealer group to increase earnings and improve the customer experience. In the first year alone, the group increased PVR by 10%, saw a 9% increase in annual gross profit, and improved overall performance across all 12 of their brands. Luxury brand penetration and performance lift was particularly impressive. The increased range of deductible options helped improve attachment rates, with PVR increasing 12% year over year.
The expanded flexibility and deductible options of The Mechanic 2.0 allowed their FSMs to be more consultative in their approach with customers and provide more opportunities to meet their needs. The result? Better attachment. A better customer experience. And more value for customers.
How The Mechanic 2.0 helps improve PVR:
Increased flexibility, coverage and deductible options
Eligibility up to 150,000 miles for Gold and Platinum options
Optional coverages for rideshare, commercial use, lift kit and mobility equipment
More opportunities to meet customer needs
Improved attachment rates and performanced
---
Assurant is a pioneer of the F&I business, with more than 50 years of experience in the auto industry. Our F&I specialists have all worked in F&I and understand the culture and the market. When you partner with Assurant, you get more than a product provider. You get a performance partner.
Discover what a partnership with Assurant Resource Automotive can do for your business. Contact us, today.