Over 65% of preferred risk policies (PRPs) are typically cancelled at the first annual renewal cycle. This means that the majority of PRPs you issued during last year's hurricane season could disappear from your flood book. This would leave your customers unprotected and cause your revenue stream to take a hit. But there's good news. Research shows that policyholders who understand the facts are more likely to maintain flood protection for their homes.
Share these Stats with Your Policyholders
Although policyholders in moderate-to-low-risk zones aren't required to carry flood insurance, maintaining a flood policy is critical to protecting their homes and valuables. Here's why:
Floods are the most common and costly natural disaster in the U.S.
Just one inch of water damage in an average-sized home can cause more than $25,000 in damages.
Homeowners insurance doesn't cover flooding.
More than 25% of flood insurance claims are from outside high-risk zones.
In 2016, the U.S. had more floods than any year on record. And in 2017 and 2018, natural disasters cost a record amount — the bulk caused by hurricanes.
The Impact of Last Year's Hurricane Season*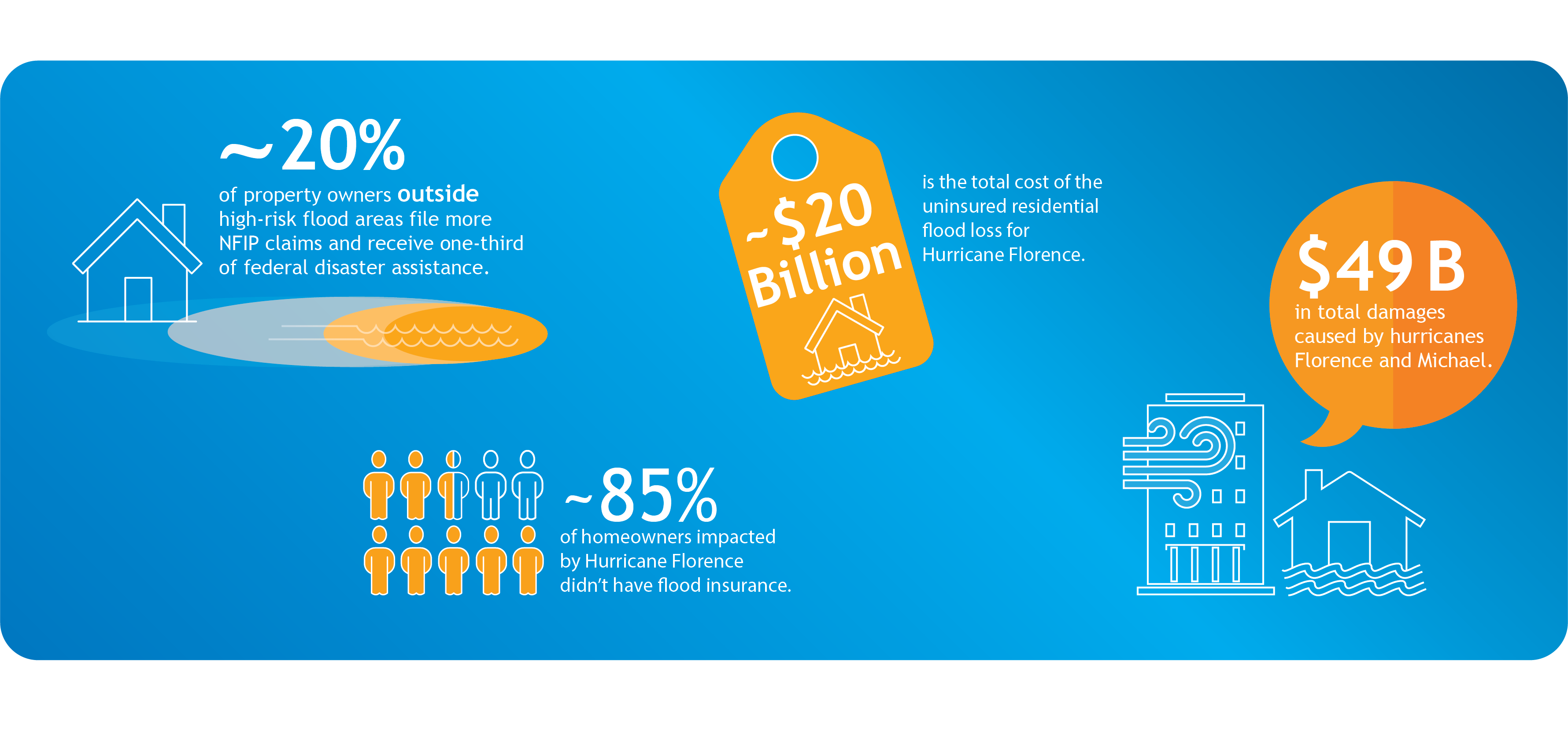 Don't let your policyholders be caught unprepared this hurricane season. Renew their flood policies so they can weather any storm.
* Sources: FEMA, NOAA, CoreLogic