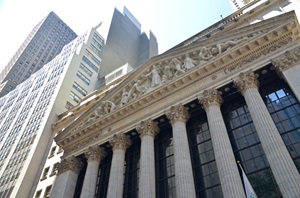 Assurant's IPO was the first billion-dollar initial public offering in 2004 at $1.76 billion
Assurant marked the 10-year anniversary of its initial public offering and trading on the New York Stock Exchange as AIZ on Feb. 5, 2014.
The company's IPO was the first billion-dollar initial public offering in 2004 at $1.76 billion and was the fourth largest that year. At that time, Fortis Insurance N.V., the U.S. subsidiary of the Dutch-Belgian Fortis group, held an IPO of some 80 million shares of Assurant stock. The move was the first step in the total divestiture of Fortis' U.S. insurance operations.
Assurant's storied history actually begins more than 120 years ago. The company traces its roots to the founding of the LaCrosse Mutual Aid Association established in LaCrosse, Wis. in 1892, formed to provide consumers with disability insurance.
With time, the company evolved to include Assurant Solutions, Assurant Specialty Property, Assurant Health and Assurant Employee Benefits. Today, the specialty businesses offer a variety of insurance and protection products that include mobile device protection; debt protection administration; warranties and service contracts; pre-funded funeral insurance; solar project insurance; lender-placed homeowners insurance; renters insurance and related products; manufactured housing homeowners insurance; individual health and small employer group health insurance; group dental insurance; group disability insurance; and group life insurance.
"We are proud of all we have accomplished during the past decade and are encouraged by the possibilities of the years ahead," said Robert B. Pollock, president and CEO of Assurant, Inc.