Assurant Solutions' Vehicle Service Contracts Help Keep Drivers Behind the Wheel
Before the last gasp of summer and school officially begins, you might find yourself, like many other Americans, heading for your car.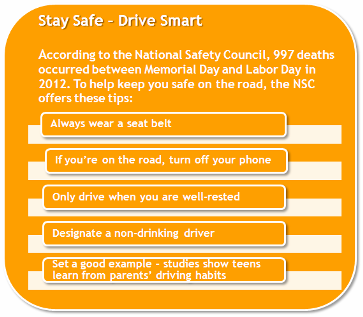 The SUV is packed, the kids are strapped in and the GPS is locked in on summer fun. As you roll down the windows and set the cruise control once you hit the highway, the last thing on your mind should be what to do in case of car troubles.
"Even the best cars on the market can experience mechanical problems. The sticker shock of repair bills can cripple the family budget and put a damper on family fun," said John Laudenslager, president of Assurant Solutions' Vehicle Protection Services.
Laudenslager explained Assurant Solutions' vehicle service contract policies protect against unexpected, costly repairs due to mechanical breakdowns. These policies fill in the gap or take over when your existing warranty expires, keeping your life and your vehicle running as smoothly as possible.
"Just like health or life insurance, the better shape your vehicle is in when you buy coverage, the lower your rates and pricing will be," Laudenslager said. "When you do need repairs, vehicle service contracts usually allow you to take your car to any licensed facility, and contract providers can tell you if a service center is licensed."
And, if you ever decide to sell your car, these policies are often transferrable, adding value to your car when potential buyers are comparing prices – just be sure to obtain a transferable contract.
For more info, check out the Vehicle Protection Association (VPA) for tips on buying a vehicle service contract.